KiddieRail Product Range
According to Royal Society for the Prevention of Accidents (RoSPA) approximately 58,000 children under five have accidents on the stairs each year.
With KiddieRail, makes stairs safer for children, with this innovative adjustable child stair handrail helping young children to walk up and down the stairs unaided.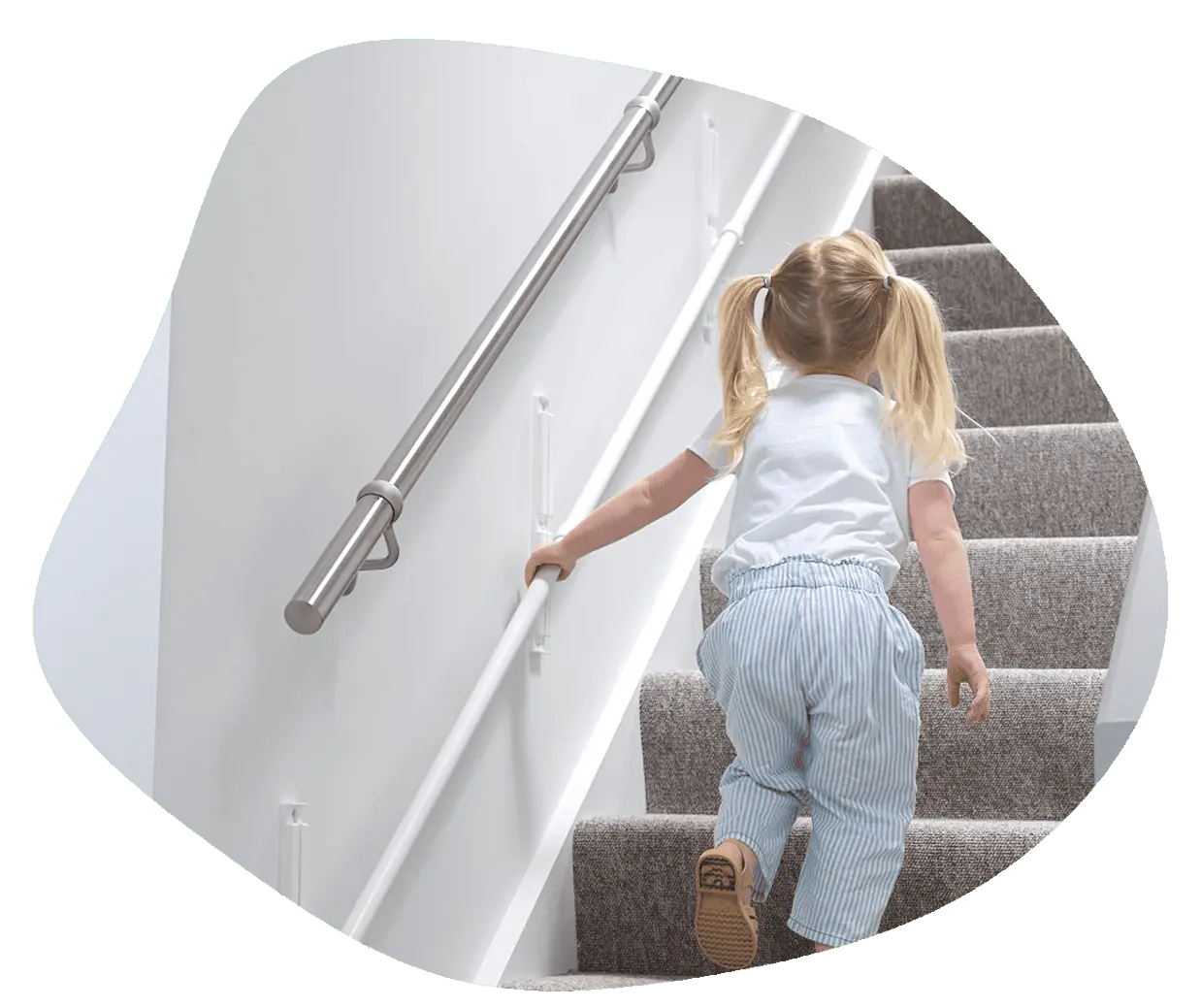 Safer Stairs for Children
KiddieRail is an award-winning adjustable handrail that fits below a standard stair handrail at a height suitable for young children. Suitable for use from when children start to walk until 5 years of age, KiddieRail makes stairs safer for children, providing parents and childminders peace of mind.
Staircase Configurations
There are a number  different styles and configurations of staircase in the UK, both in the domestic setting and in commercial areas. With that in mind, KiddieRail can be installed to the most common configurations of staircases found in homes and is available in three configurations: standard, 90 degrees and U shaped.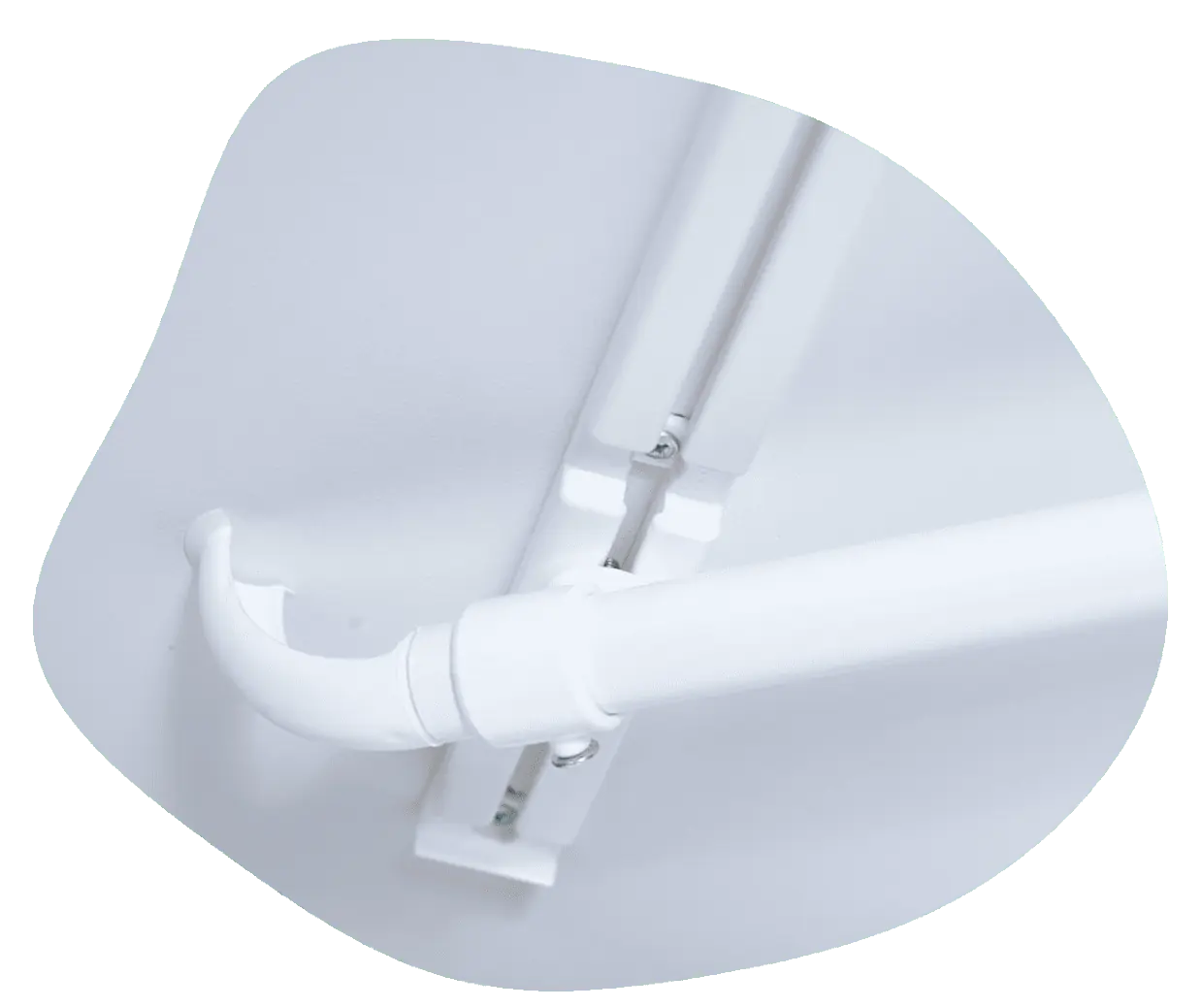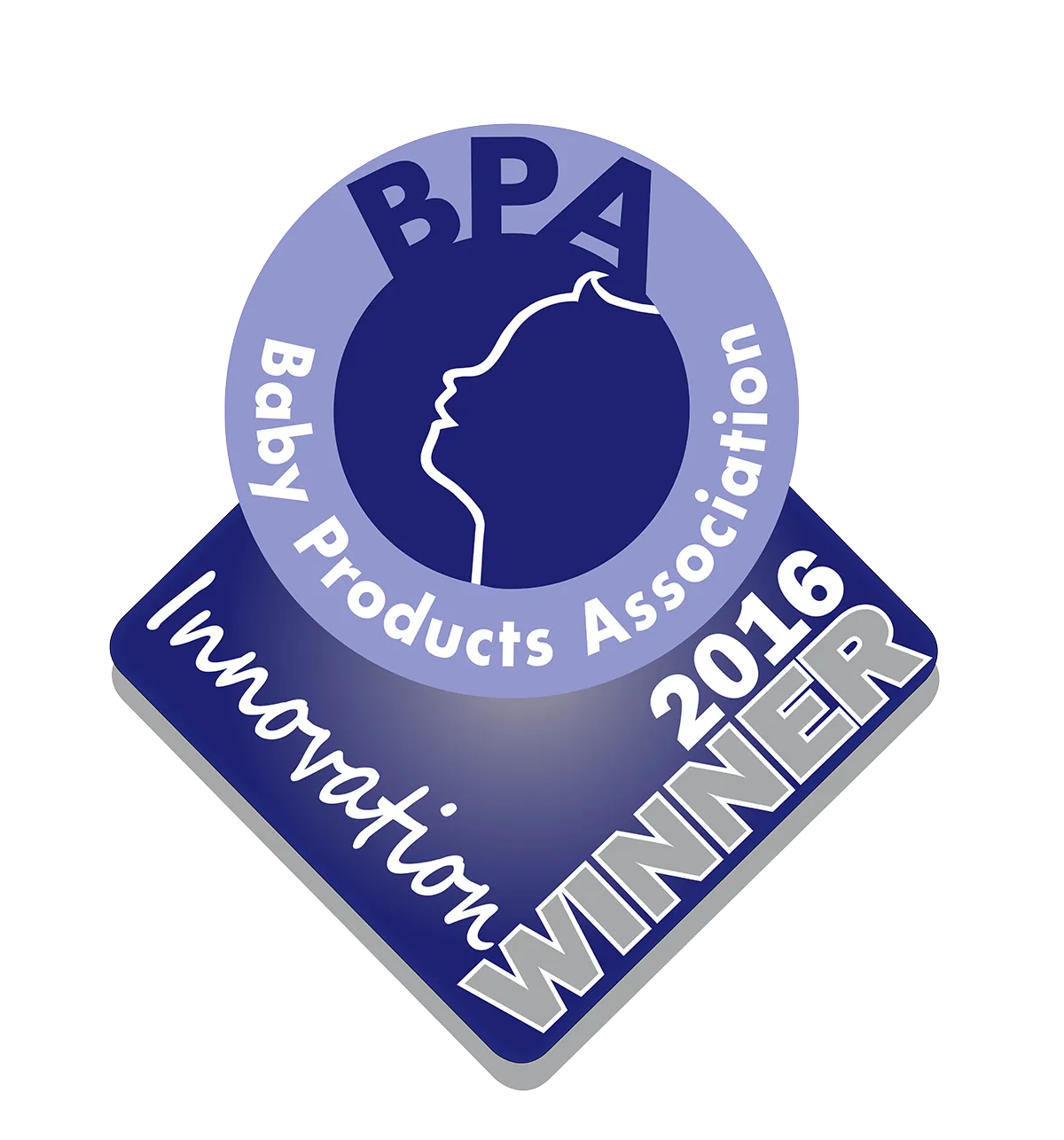 Award Winning
KiddieRail won the 2016 Baby Products Association's Innovation Award and more recently claimed second place in Home Safety Product category of the MadeForMums Awards 2022.
The product tester commented: "This rail has given my kids more confidence going up and down our stairs, even in the short time it has been up. For that, it is invaluable."
Safe and Secure
KiddieRail underwent rigorous FIRA testing, with the KiddieRail proven to be able to withstand the weight of children up to the age of 6.
Easy to install and incredibly durable, KiddieRail is is supplied with a free 2 year warranty.